Strengthen and tone your body anywhere with the portable resistance band.
Strength training is a good way to target specific body parts you want to focus on. One easy way to make your strength training exercises more challenging is to do them with a resistance band. A resistance band provides continuous resistance throughout the exercise, forcing your muscles to be engaged the whole time. This, in turn, lowers your risk of injuries. Talk about workout efficiency!
Execute each rep properly and you are guaranteed to be sore the next day. As you get stronger, increase the number of reps and use a tighter resistance band to up the challenge. 
Triceps pull with resistance band

Targets triceps
Sit on the ground with your legs stretched in front of you. Place band under feet and grip one end of band with each hand. Keep hands by your side. Drive elbows upwards, squeezing shoulder blades towards spine. Slowly release the tension from the band. Do 20 reps.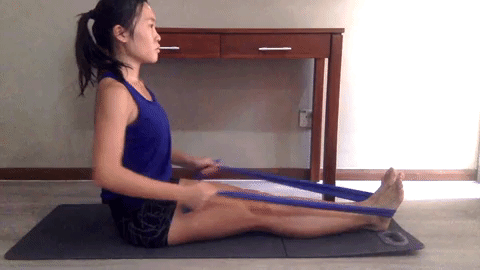 (Also read: 7 Different Squat Exercises You Need To Do For A Toned Butt)
Abs criss-cross with resistance band

Targets abs
Lie on back, face up, legs straightened with hands behind your head. Place resistance band just below the knees. Engage your core and lift your legs. Move your legs in and out in a criss-cross motion. Do this for 30 seconds.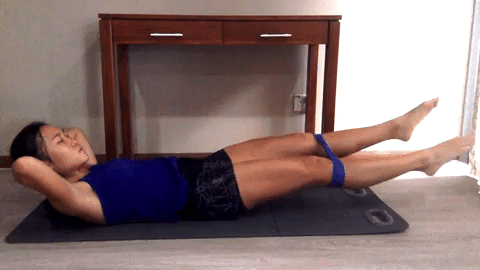 (Also read: 6 Best Bodyweight Exercises To Build Core Strength)
Superman with resistance band

Targets back
Lie face down with arms and legs extended. Keep neck relaxed. Hold one end of band with each hand. Lift arms and legs off the ground, such that your back is arched. Pull the band until you feel tension and your upper back being engaged. Slowly release the tension from the band before lowering your arms and legs to the ground. This is one rep. Do 15 reps.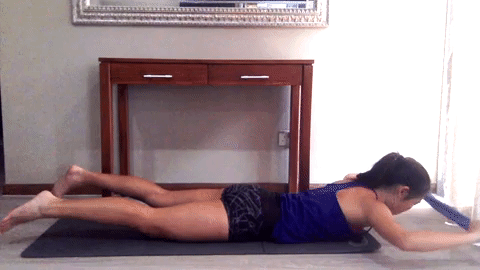 Fire hydrant with resistance band

Targets glutes
Place resistance band around your thighs, just above knees. Start on all fours, palms directly under shoulders, and knees under hips. Keep your back straight and lift your left knee out to the side. Slowly return to starting position. Do 15 reps before switching sides.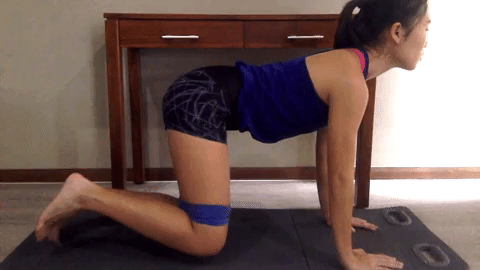 Lateral band walk

Targets hips and thighs
Place resistance band around ankles. Bend your knees slightly and stand with feet hip-width apart. Place hands on your waist and step to the right with right foot, followed by left foot. You should feel your inner thighs engage as you step. Do that three more times before changing direction. Do this 15 times.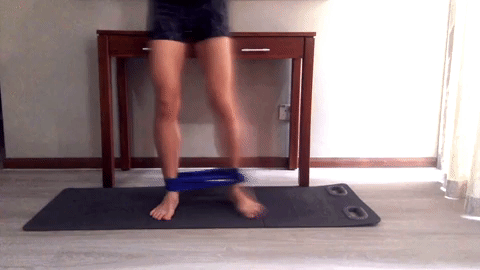 (Also read: 10 Best Bodyweight Exercises That Will Spike Your Heart Rate In A Minute)